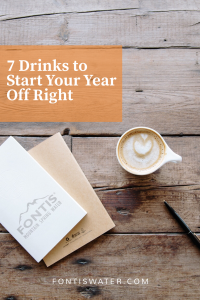 Winter is here, and it's time to mix it up in the mornings with great tasting Fontis coffee products. Here are seven coffee drinks we think will have you begging for a second cup.
Let's start with the basic cup of coffee … Fontis breakfast blend! Add your favorite creamer and you are on your way for the day. We carry several brands of coffee, but many of our customers will only drink Fontis Coffee. Why not try it on your next order?
Coffee Recipes
Not one for hot coffee? How about a Cold-Brewed Coffee? As a result of our coffee search, we found this recipe and love how they recommend several of the coffee brands we can deliver straight to your home or office! The reviews will have you heading for the kitchen to make a cup.
Next let's talk about a cup of Black Magic Coffee. Hot black coffee with chocolate extract, hazelnut extract and rum extract make this coffee, who can resist this goodness in the morning?
One more for the cold coffee fanatics, because we know you are out there. Creamy Iced Vanilla Caramel Coffee! Need we say more? This cooled brewed coffee is combined in the blender with milk, nondairy creamer, caramel topping and ice and blended until smooth. And an extra tip, serve in glasses just out of the freezer.
Pumpkin for many is desired year round so here is a recipe for a quick Pumpkin Spice Latte. And this can be made with our GEVALIA espresso, that come in regular and decaf.
Mocha anyone? The person who submitted this recipe had this to say about her coffee drink, "this is a chocolate and coffee-lover's favorite! Using a home espresso machine, mix espresso, chocolate, and steamed milk–then top with whipped cream."
And for the weekend, let's move on to something with a little kick. Mexican Style Coffee sounds incredible and yes, there might be some tequila involved.
Enjoy!