If you're planning your wedding day, it's essential to consider every detail to make it a memorable and unforgettable experience for you and your guests. One aspect that many people often overlook is the reception takeaway gift. However, with the rising trend of custom label water bottles, you can now offer a unique and personalized gift that your guests will appreciate.
Custom Labels
Fontis Water has been at the forefront of providing custom label bottling services for various events, including weddings. With the ability to customize your label, you can include any message you'd like to convey to your guests, whether it's a simple thank you note or a commemoration of your wedding date. You can even add a photo to make it extra special and unique.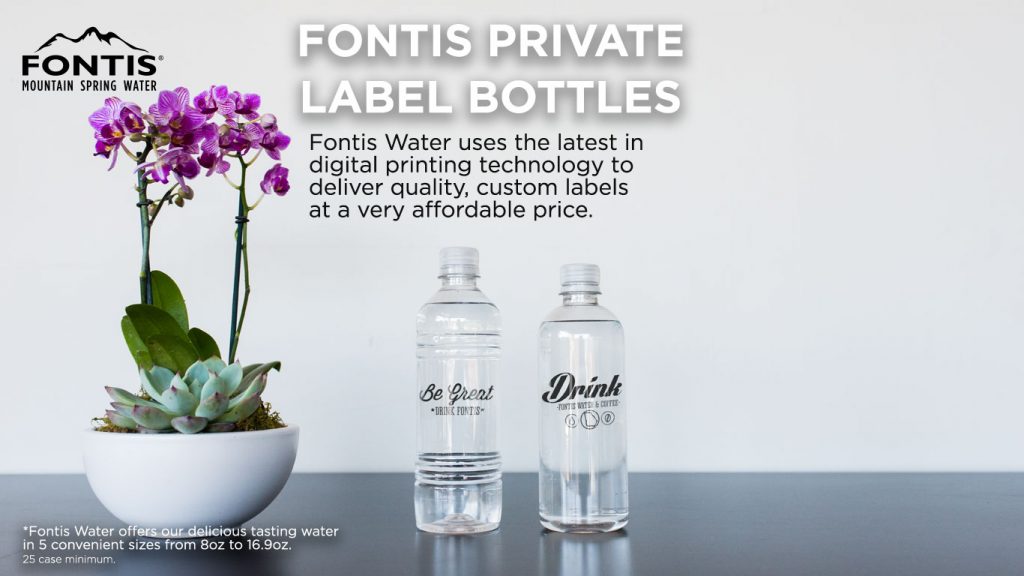 One of the best things about Fontis Water's label water bottles is that they serve as a practical and functional gift for your guests. After a long day of dancing and celebrating, your guests will appreciate having a refreshing bottle of water to keep them hydrated. And with your personalized label, they'll have a keepsake that will remind them of your special day for years to come.
At Fontis Water, we pride ourselves on providing high-quality custom label bottling services. Our team of experts is committed to ensuring that your water bottles are not only refreshing but also visually appealing. With our state-of-the-art printing technology, we can guarantee that your labels will be of the highest quality, leaving a lasting impression on your guests.
In conclusion, custom label water bottles are the perfect gift for your wedding guests. With Fontis Water's custom label bottling services, you can create a unique and personalized label that will make your special day even more memorable. So, why not make your wedding day unforgettable with Fontis Water? Visit our website or give us a call today to learn more!