It's time for the 4th of July, and once again Fontis Water will be the official water for the city of Marietta's Fourth of July Celebration!
The celebration begins Thursday, July 4, 2019 at 10 AM. The day will include a parade, free live concerts, museum tours, arts and crafts show, food, carnival games and fireworks finale.
Parade
The Marietta Let Freedom Ring Parade includes 110 entries, 2,000 participants and approximately 30,000 spectators. The parade begins at 10:00am at Roswell Street Baptist Church and travels west on Roswell Street, north on East Park Square past Glover Park and the Square, down Cherokee Street and ends at North Marietta Parkway. The end of the parade marks the start of the Festival. Food concessions, arts and crafts and carnival will provide plenty to do for the whole family.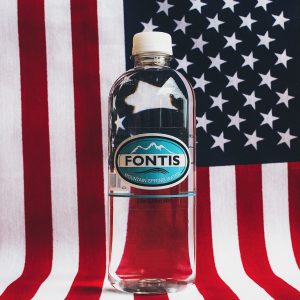 The 4th of July celebration is a 12-hour event, and you don't want to miss it. Also, be sure to get there early and stay for the spectacular fireworks. They are expected to begin around 9:30 PM, depending upon weather.
A1A will start performing at 8:00 PM, and take you into the fireworks show at approximately 9:30 PM. 8-top tables are $100 & 6-top tables are $80. To reserve a table or more information, contact 770-423-1330 or email jonathanjenkins@jrmmanagement.com.
You bring the family, and we will bring the Fontis Water! For more information, call Marietta Parks and Recreation at 770-794-5601.