Promoting one's business can be done in a number of different ways, but we think Fontis Water private label water bottles are the perfect promotion item for your company! Our water bottles are an excellent choice for a corporate promotion to a special event, such as a wedding or milestone celebration.
Bottle Sizes
The bottles, which of course contain our delicious tasting water, are available in five convenient sizes from 8 oz. to 16.9 oz. The choice is yours, and the statement you make is priceless.
Many companies such as banks, funeral homes, clubs and healthcare providers, provide these custom label bottles to their customers, free of charge. To them, they are sending every customer out with a premium business card. For other companies and organizations, the private label water bottles are often sold, perhaps to even raise money for a non-profit event.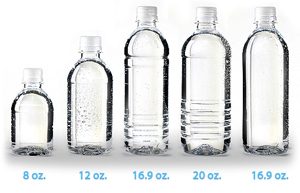 Brides love to order private label water bottles to commemorate their special day, too. They are also a favorite for engagement parties and showers. Celebrating the arrival of a new little one? Why not send friends and family members home with a bottle to remember baby's day of birth? The ideas are endless.
Quality
When you order from Fontis Water you are getting the best in private label. Fontis Water uses the latest in digital printing technology to deliver quality, custom labels at a very affordable price. All of our labels are printed on premium Mylar. They are available in either white or clear. The labels feature permanent adhesive, lamination for stunning colors and full waterproof durability. Torn between color or black and white? Not a problem as there is no difference in price, even if you want a photographic image.
Call us today at 678-494-1981, and let us start on creating your private label water bottles.