Premium Fontis Water Coolers
Fontis Water uses only the best water coolers from manufacturers that are known for offering the most reliable, durable and comprehensive water dispensers in the world! Our line of coolers are used by millions of people the world over to help make their lives more convenient, less energy-reliant, and ultimately lessen their impact on the environment.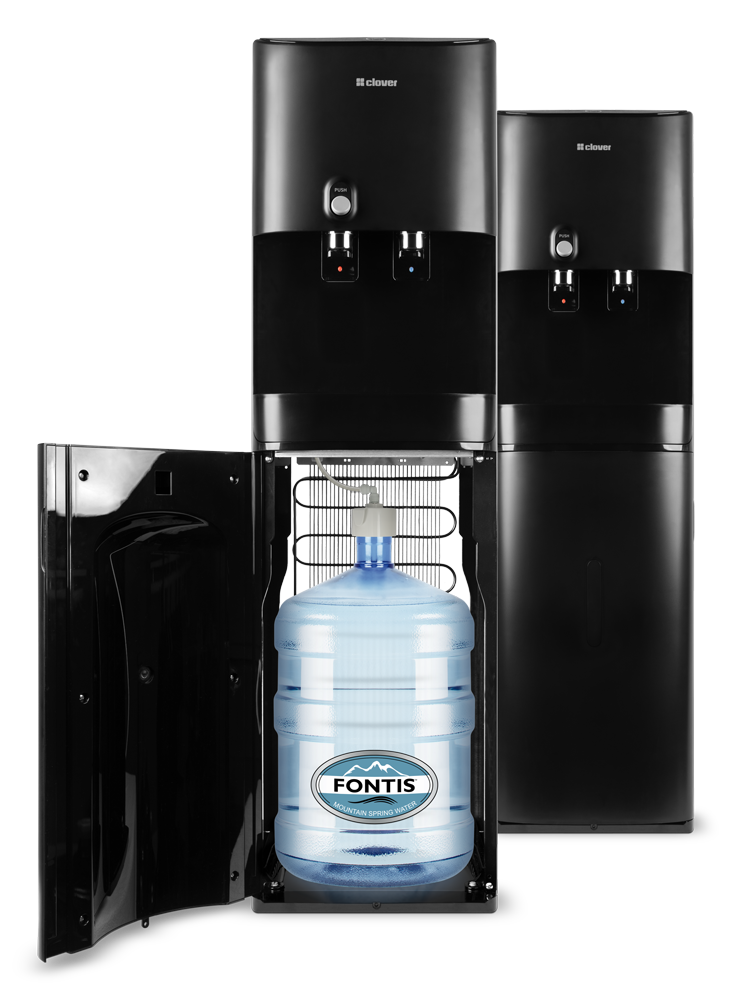 Clover Bottom-Loading Water Cooler
Best in its class, the bottom-loading water cooler from Clover is truly a pleasure to have in the home or office. With an easy access bottom door, changing bottles has never been easier. This cooler also boasts an LED UV light that automatically activates for three hours each day, ensuring a clean and sanitized tank for the freshest water at your fingertips.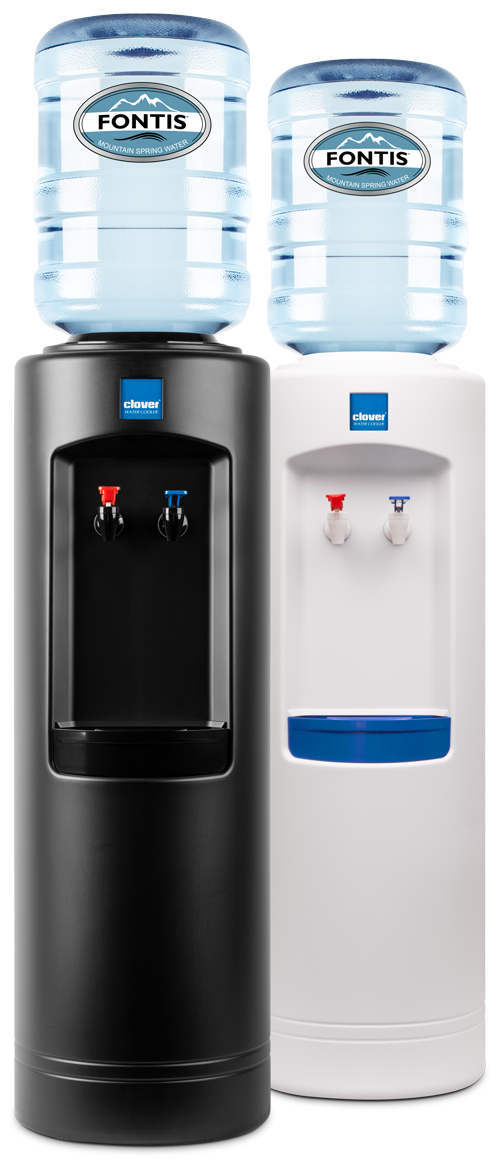 Clover Top-Loading Water Cooler B Series
The top-loading water cooler is an industry standard and our B series from Clover is the workhorse in the Fontis Water cooler line up. This sleek and reliable water cooler is easy to maintain and fits seamlessly with any setting in the home or office. With large hot and cold water tanks, having an abundant supply temperature-perfect water has never been easier.

Clover Countertop Water Cooler
This compact version fits neatly on your countertop or bar, and has all of the same features and functions as the B Series–including the ability to hold 3 or 5-gallon bottles.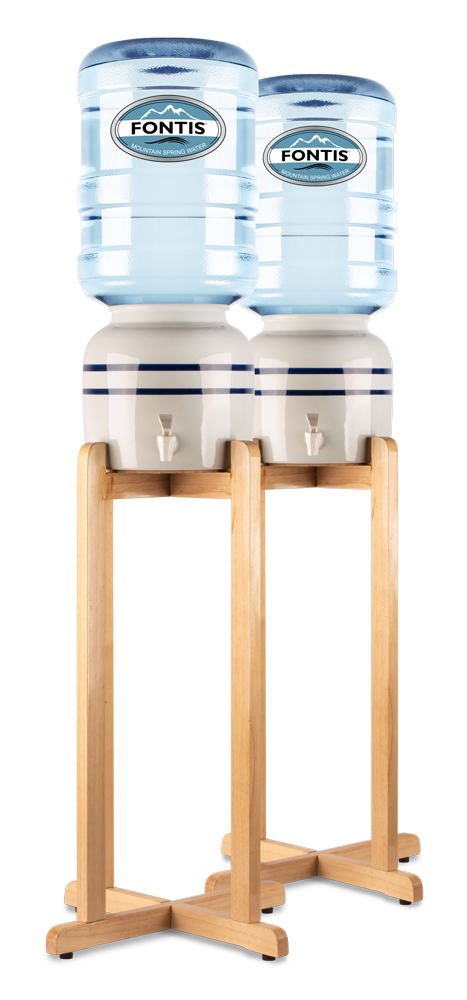 Ceramic Crock with Stand
A Ceramic Water Dispenser from Fontis Water offers instant access to fresh, room-temperature water. The ceramic dispenser's simple design enhances its durability; and the fact that it requires no electricity makes it completely mobile and adaptable to any space.
Contact Us
We have a couple of questions for you, then a Fontis Water representative will be in touch to discuss options and pricing.