Water is water is water … right? Absolutely not! There is truly a difference and Fontis Water exceeds the competitors on numerous levels. First, there is the fact that Fontis Water is Mountain Spring Water that comes from our own springs in the Blue Ridge Mountains.
When rain falls in the Blue Ridge Mountains, it seeps through porous rock that acts as a natural filter. After its underground journey, the crystal clear water makes its way to our spring. Once there, the 55º F water is drawn from the deep rock source into stainless steel containers.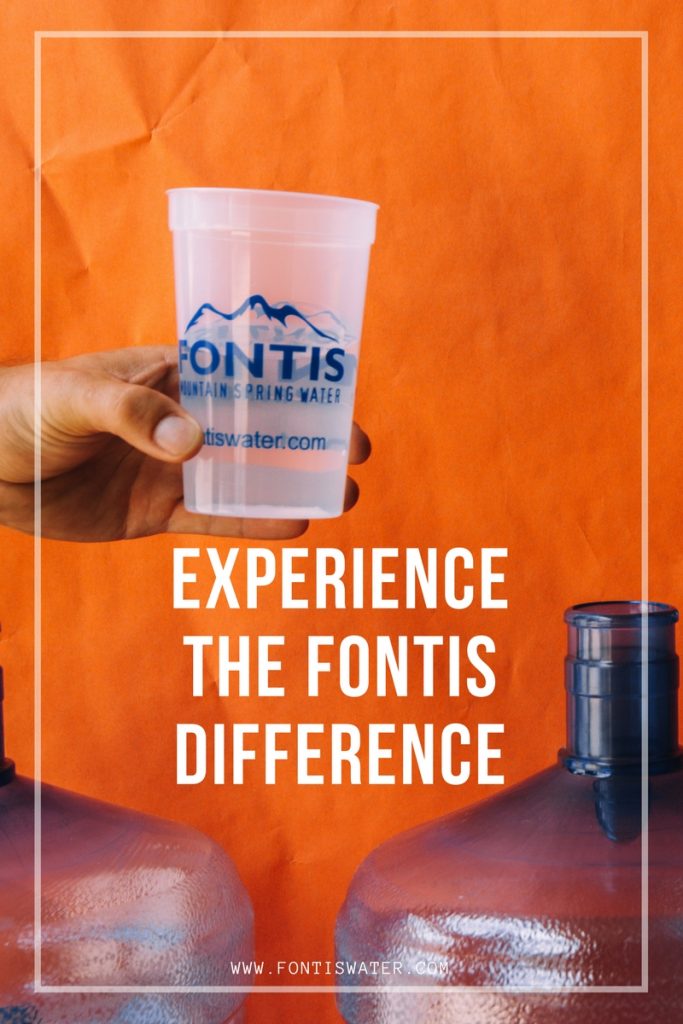 The Process
However, we don't stop there. To further assure its purity, Fontis Water undergoes filtration and ozonation at the bottling facility. The water is tested every hour to ensure our customers are getting the purest, highest quality natural mountain spring water available.
Customer Service
Yes, water is our business, and we believe we do it better than anyone else. We believe this not just because of our great tasting water, but also because of our legendary customer service. Our employees are the best in the business. They are prompt, courteous and truly care about each of our customers. It is not uncommon to receive several calls each week from a customer wanting to let us know how great our drivers are when they deliver their water. We deliver when we say we will deliver and we will be there with a smile.
"Our delivery driver is the best," said Sandy Delves, a longtime Fontis Water customer. "We can always count on our delivery to be correct and on the day we are scheduled. If we are at home when he arrives, he is never too busy for a quick hello. We've heard horror stories about other water delivery companies, but you won't hear those things about Fontis Water."
These are just a few of the reasons companies and families have us deliver their water to them throughout metro Atlanta, and we'd love to deliver our great tasting water to you as well. To learn more about our home and office water delivery, please visit us at FontisWater.com or call us at 678-494-1981.