No doubt 2020 has been one for the books. And now trick or treaters around the US are wondering what Halloween 2020 will look like in their neighborhoods. For many it will be a normal night of ringing doorbells and asking for tricks or treats. Some clever homeowners have devised candy slides to stay 6-feet away from the ghosts and goblins. Local churches and youth organizations are also offering family nights and Trunk or Treating. Of course, all of these events will be following recommended guidelines. But what exactly are those guidelines? Below are a few of the low risk Halloween recommendations from the CDC.
CDC Halloween Low Risk Recommendations
Carve or decorate pumpkins with members of your household and displaying them
Carve or decorate pumpkins outside, at a safe distance, with neighbors or friends
Decorate your house, apartment, or living space
Create a Halloween scavenger hunt where children are given lists of Halloween-themed things to look for while they walk outdoors from house to house admiring Halloween decorations at a distance
Throw a virtual Halloween costume contest
Host a Halloween movie night with people you live with
Host a scavenger hunt-style trick-or-treat search with your household members in or around your home rather than going house to house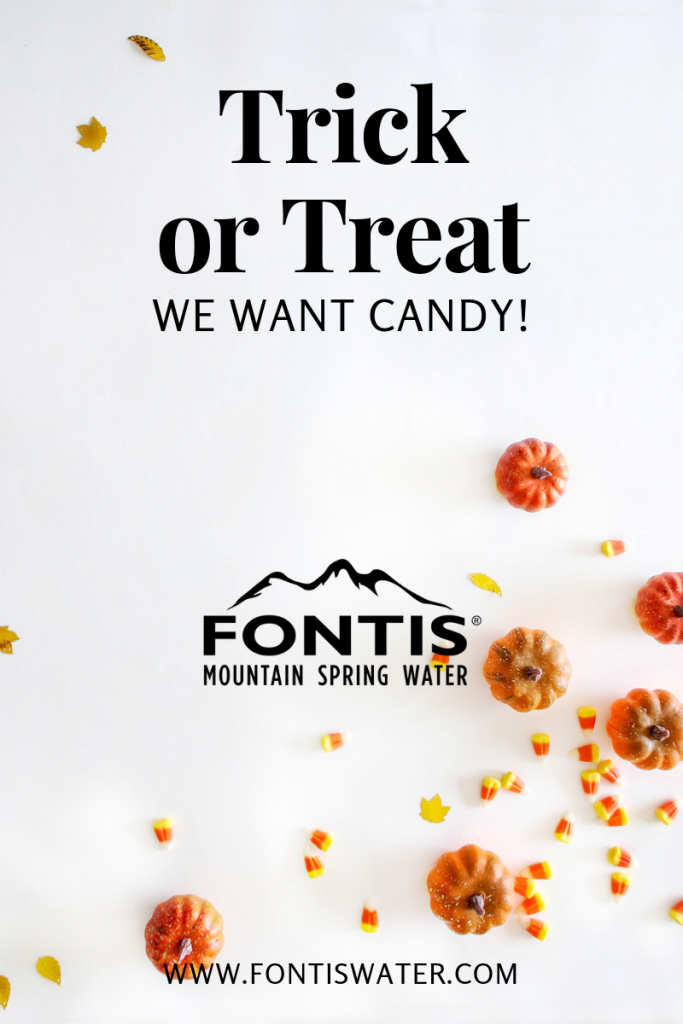 No matter how you choose to celebrate the spooky season, but sure to have lots of Fontis Water on hand. It is great to keep your little monsters refreshed or even hand out our 1/2 liter bottles to your trick or treaters. Stay safe, and Happy Halloween from Fontis Water!