We should all know our water … and the health benefits of drinking natural spring water. For starters, we know drinking water in general is healthier than any other beverage choice. Your body needs water to run at optimal efficiency. So, to keep your energy up and your body processes running at peak levels, you need to make sure you hydrate. Drinking enough water can help your skin, help you drop extra pounds and even sleep better. However, not all waters are equal when it comes to providing your body with what it needs.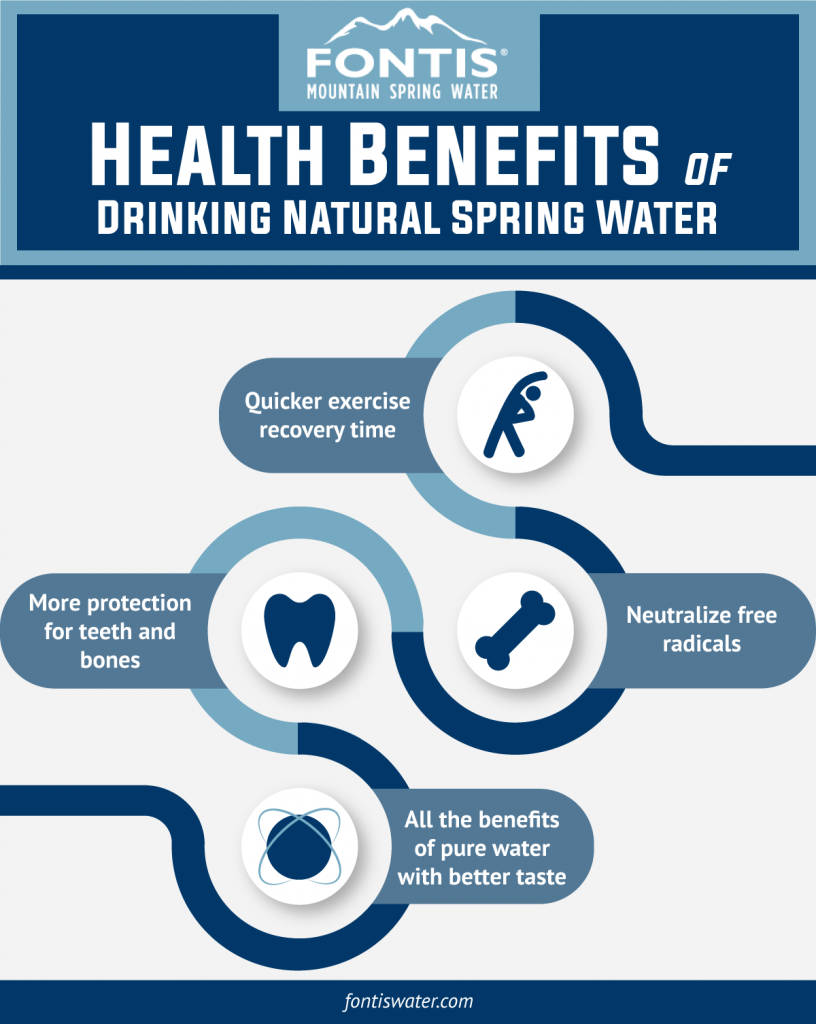 More Advantages
While pure water will have no flavor at all, natural spring water has trace levels of elements that not only make the water taste better but also provide your body with ways to build bones and teeth and to eliminate free radicals. Unfortunately, there are water sellers who claim that their tap water comes from glaciers or springs. Make sure you're getting what the label says you're getting. Once you've found the right provider of water, you can drink up knowing you're getting the best health benefits available with your drink.
The Fontis Water Difference
At Fontis Water we own our own source high above the possible contaminants coming from farm and other runoff sources. Our water is natural and comes straight from springs in the Blue Ridge Mountains. We've been delivering our spring water since 2002. We know that because it tastes better and provides minerals that you might not get in other filtered waters, your body will be better for it. Call us today to get the best local spring water at your home or business. You can even combine your water order with coffee to get everything you need for a busy workday. Call us today at 678-494-1981 for more information about setting up your service.