Festivals are back beginning this weekend and we are here for it! That's right our first festival in more than a year will be the 2021 Big Shanty Festival in Kennesaw, GA.
An annual tradition, Downtown Kennesaw will once again host the Big Shanty Festival on Saturday, April 17 and Sunday, April 18, 2021. The festival combines the best of the rich heritage of Kennesaw and the Civil War era with today's fun filled activities. And attendees will enjoy the more than 175 booths with arts & crafts, food vendors, merchants, and live entertainment. Fontis Water is the official water of the Big Shanty Festival!
Safety Precautions:
Because the festival is being mindful of safety, the Superior Plumbing Big Shanty Festival will follow all social distancing guidelines provided by local & state officials.
This year's event offers great entertainment on different stages and a variety of foods to please everyone's palate. The Kennesaw Big Shanty Festival kicks off with a parade on Saturday at 9:30 am. The parade features floats, high school bands, marchers, and over 1,000 youngsters representing every sport association in the area. The Parade will start at Adams Park and continue down Main Street through downtown Kennesaw. And the best part? Of course, it is that admission is free!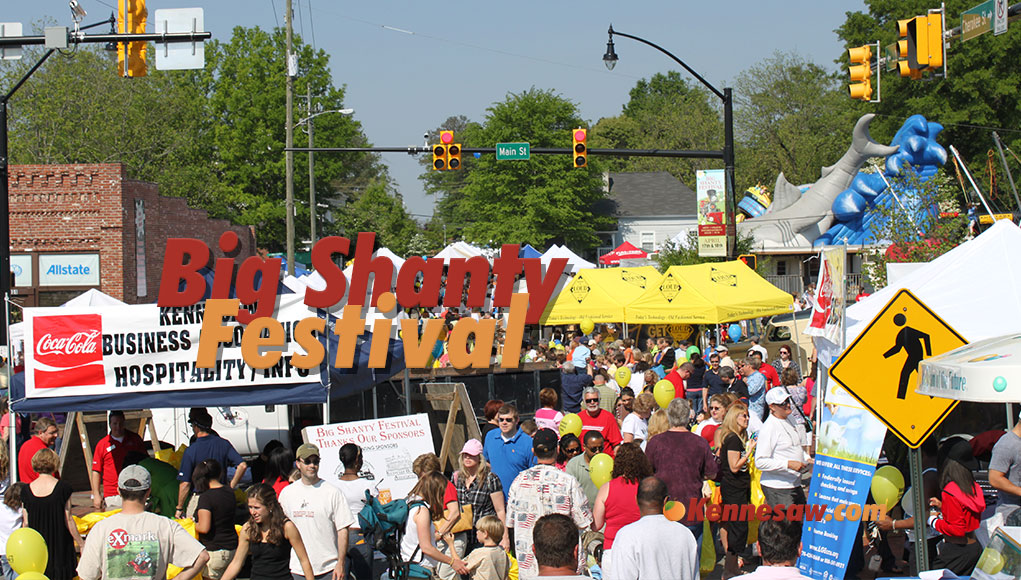 Hours:
Saturday, April 17, 2021 from 9:30 am to 6 pm
Parade is on Saturday at 9:30 am
Sunday, April 18, 2021 from 12 pm to 5 pm
Location:
Downtown Kennesaw near the Southern Museum of Civil War and Locomotive History
Kennesaw, Ga 30144
This fun filled event is co-sponsored by the City of Kennesaw and the Kennesaw Business Association. So make plans this weekend to come see us as we are thrilled to be back!