It's Derby weekend and we are here for it! After last year's postponement, it's so nice to see that the Kentucky Derby will run on the first weekend of May!
The Derby will take place at Churchill Downs, the world's most legendary racetrack. The race has been run since 1875 and is a sporting event filled with traditions. From the hats, to the drinks, to the beautiful horses, it truly is an event not to be missed.
Another tradition of the weekend might be the specialty drinks, did someone say Mint Julep? Each year, almost 120,000 Mint Juleps are served over the two-day period. "That's a feat that requires more than 10,000 bottles of Old Forester Mint Julep Ready-to-Serve Cocktail, 1,000 pounds of freshly harvested mint and 60,000 pounds of ice."
If you are planning a watch party, you certainly want to make sure you have these ingredients and recipe on hand.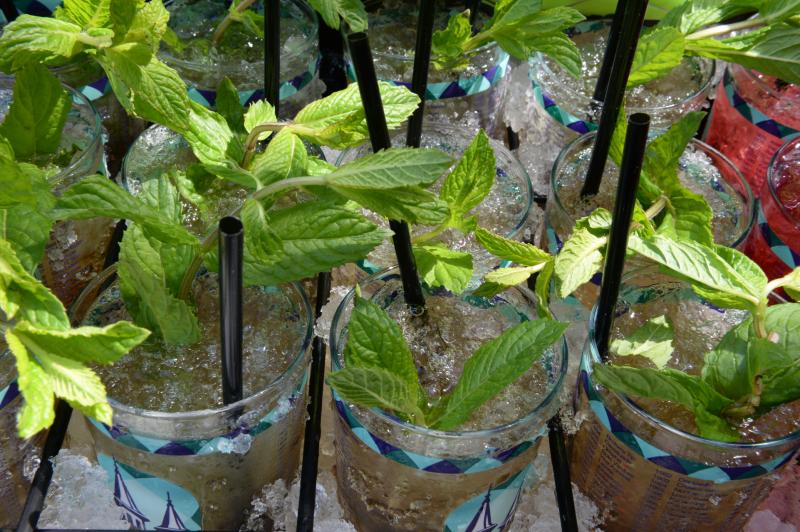 The Old Forester Mint Julep Recipe
3 oz. Old Forester Mint Julep
0.75 oz. Simple Syrup
8-10 mint leaves
3 mint sprigs, far garnish
Pack mint julep cup with crushed ice. In a mixing glass, combine bourbon, syrup, and mint leaves. Lightly bruise mint leaves with a muddler, strain contents into julep cup. Garnish with 3 generous sprigs of mint. *Make sure to slap mint and insert straw into ice near mint.
And of course we recommend serving Fontis Water at all gatherings! Enjoy the race! Enjoy the beverages and here's to The Derby!