Fontis Water is proud to be the official water sponsor of the
Kennesaw Grand Prix Race
series. Three 5K races have taken place and there are still three more for you to participate in this year.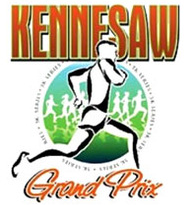 Hero Run
The next race is the Hero Run. The race will take place in downtown Kennesaw on August 4. Thanks to the 1300 runners who ran in last year's race, $5,000 dollars was donated to each of these organizations: Wounded Warrior Project, KSU's veterans scholarship fund and Disabled American Veterans, plus $1,000 to Kennesaw's Veterans Luncheon. That is more than $100,000 to veteran charities in eight years.
Great Locomotive Chase 5K
This race will take place Saturday, September 29. Monies from this race go to support the Southern Museum of Civil War & Locomotive History, an integral part of the Kennesaw community.
Garden Gallup 5K
This super fun, fall race takes place at Smith-Gilbert Gardens. The gardens are located at 2382 Pine Mountain Road in Kennesaw. Dress up, get a cool long-sleeve shirt and celebrate fall! All for a great cause. Plus, all runners enjoy free admission on Saturday, October 27 at the Gardens – 9 a.m. to 4 p.m. – just bring your race bib. So make your plans now to run these last three races. The 5K runs are part of the Fit City Kennesaw initiative which encourages residents to become more active and engage in wellness-related activities. And remember, there will be plenty of refreshing
Fontis Water
on hand!