Now more than ever, Georgia Grown businesses need your support. There have been great losses for farmers, and other local companies during the pandemic. However, through your support we know these business can, and will, see better days. Fontis Water is proud to be a Georgia Grown business, and we are grateful for your support through this past year and a half.
According to GeorgiaGrown.com, Georgia Department of Agriculture's Georgia Grown program joined forces with several partners to help promote local businesses. These partners include the Georgia Farm Bureau, University of Georgia Extension Service, and Georgia Fruit and Vegetable Association. Together these organizations are promoting Georgia Grown products through retail and direct-to-consumer channels.
And although the past year and a half has been tough, there is some good news to report.
Georgia corn, cotton, peach, peanut and soybean growers are all forecast for an increase in production in 2021. This is according to the August Crop Production Report from the USDA's National Agricultural Statistics Service (NASS).
Cotton production is forecast at 2.30 million bales. That will be a 6% increase from last year. Peanut production is also forecast at a record high 3.61 billion pounds, which will be a 10% increase from 2020. The average peanut yield is forecast at 4,400 pounds per acre, up 300 pounds from 2020.
What Does it Mean to be Georgia Grown?
Georgia Grown members are local producers, representing our great state. You can join and add your business to a statewide searchable list. This can increase your exposure to potential customers, suppliers and partners. Which is why, we grow better, together.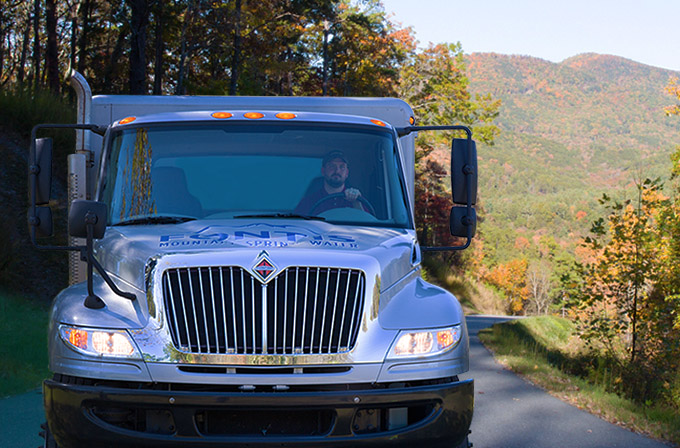 Consumers can purchase from Georgia Grown businesses with e-commerce and home delivery. This can be done by visiting www.georgiagrown.com.
Our 100% pure spring water is brought to homes and offices throughout metro Atlanta. Our mission is to deliver the best natural mountain spring water with exceptional customer service and genuine enthusiasm. It's been a family tradition since 1980. Call today for a quote at 678-494-1981.