Now more than ever, Georgia Grown businesses need your support. There have been great losses for farmers, and other local companies during the quarantine. However, through your support we know these business can, and will, see better days. Fontis Water is proud to be a Georgia Grown business, and we are grateful for your support though this difficult time.
According to GeorgiaGrown.com, to help reduce potential losses, Georgia Department of Agriculture's Georgia Grown program has joined up with several partners to help promote local businesses. These partners include the Georgia Farm Bureau, University of Georgia Extension Service, and Georgia Fruit and Vegetable Association. "Together these organizations are promoting Georgia Grown produce through retail and direct-to-consumer channels. "Georgia's spring fruit and vegetable harvest has an estimated farm gate value of $500-$750 million. Roughly 50% of that is traditionally marketed through foodservice. However, with much of the foodservice channel closed due to the COVID-19 response, farmers could find their promising crops have no place to go."
"The supply is there. The food is there. The quality is there. We just need to make sure the demand is there as well," says Georgia Agriculture Commissioner Gary W. Black. "Consumers often ask what they can do to help our Georgia farmers and the answer is simple. Expect Georgia Grown, ask for Georgia Grown and buy Georgia Grown."
Georgia Grown Campaign
To support Georgia businesses, a media campaign will encourage consumers to Buy Georgia Grown, Now More Than Ever. The campaign includes PSAs, direct to consumers and even recipes. There will also be preservation tips for fresh produce. This will all be supported by a social media campaign using the hashtags #NowMoreThanEver, #BuyGeorgiaGrown.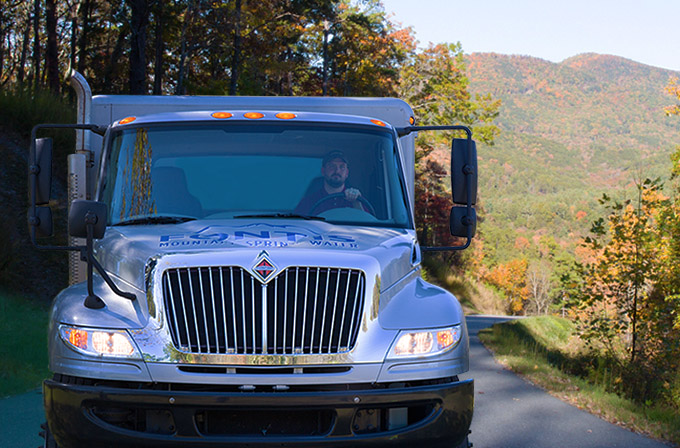 Consumers can purchase from Georgia Grown businesses with e-commerce and home delivery. This can be done by visiting www.georgiagrown.com.
Fontis Water is pure, natural mountain spring water, sourced from a privately owned, deep-rock spring nestled high in the Blue Ridge Mountains of Georgia. Surrounded by unspoiled National Wilderness, our spring water is protected from contamination by industry or agriculture. To have Fontis Water delivered to your home or office, call us today at 678-494-1981.