St. Patrick's Day is here! Time to wear the green and pretend we are all Irish. What? You don't have a plan for this weekend? Let us help you out.
We love a parade!
Atlanta's St. Patrick's Day parade
is one of the country's oldest parades. Started by the city's Hibernian Benevolent Society, a Catholic and Protestant fraternal organization, it dates back to 1858. The parade is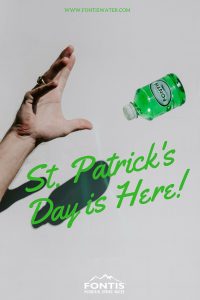 produced by Atlanta St. Patrick's Parade, Inc., and features representatives from the various Irish groups that are an integral part of Atlanta's Irish community. The parade begins at noon and ends at 1:30, rain or shine.
Did someone say green beer?
We are pretty sure you can find that and more adult beverages at the
Lucky Leprechaun Pub Crawl
. The festivities begin at noon at Meehan's Public House Buckhead, located at 322 E. Paces Ferry Road, Atlanta. If you are an early riser, you might want to check out
Kegs and Eggs in Virginia Highland
. The Pub Crawl Brunch Party begins at 11 AM and includes 9 bars & restaurants! You must be 21 years old and tickets are required.
Let the music play
Looking for some great music? Why not check out
Shamrock the Station
this St. Patrick's Day. Gates open at 2 PM and the music starts at 4 PM. The line-up includes New Politics, The Glorious Sons, Dreamer and the Wrecks.
Run for the green
And finally if you are looking for a healthy way to start your day, why not run in the
Shamrock 'N Roll Road Race
at Atlantic Station. You can still register the day of the race, which begins at 8:30 AM. And after a great run, you will deserve all that green beer! No matter where your plans take you this weekend, make sure you pack your cooler full of refreshing
Fontis Water
!