If you have been thinking about training for a half marathon, we think there is no better time than now. The weather is great and we have a perfect guide to help you get going.
There are many suggestions out there on how to prepare oneself for tackling a long distance race, but we really found Jeff Galloway's training plan to be super helpful! His program is designed for those who have been doing some running or walking for a few weeks.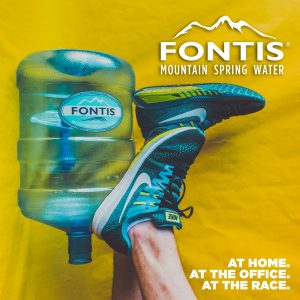 Here are a few of Jeff's top tips:
1. He does not recommend that first-time half marathon participants try for a time goal. Do the first one to finish, running/walking at a comfortable training pace.
2. To begin his program, you should have done a long run/walk within the past 2 weeks of at least 3 miles. If your long one is not this long, then gradually increase the weekend run/walk to this distance before starting this program.
3. (Runners) What is my current level of performance? After you have run 3-4 "magic miles" (MM), multiply by 1.2. This tells you what you are currently capable of running in a half marathon right now (at a very hard effort), when the temperature is 60° F or below and when you have done the long runs listed in the schedule. Even in the half marathon itself, he does not recommend running this fast—run at the training pace that was comfortable for you on your last long runs.
4. (Runners) What pace should I run on the long ones? Take your MM time and multiply by 1.3. Then add 2 minutes. The result is your suggested long run pace per mile on long runs at 60 F or cooler. It is always better to run slower than this pace.
5. Walkers and runners should pace the long one so there' no huffing and puffing—even at the end.
6. When the temperature rises above 60° F: runners slow down by 30 seconds a mile for every 5 degrees above 60° F. Walkers slow down enough to avoid huffing and puffing.
Run Walk Run ratio should correspond to the pace used (Runners).
8 min/mi—4 min run/30 sec walk
9 min/mi—3 min run/30 sec walk
10 min/mi—90 sec run/30 sec walk
11 min/mi—60 sec run/30 sec walk
12 min/mi—60 sec run/30 sec walk
13 min/mi—30 sec run/30 sec walk
14 min/mi—30 sec run/30 sec walk
15 min/mi—15 sec run/30 sec walk
16 min/mi—10 sec run/30 sec walk
Now it is time for a Fontis Water tip … stay hydrated and when possible stay hydrated with great tasting, Fontis Water.